Hello all! At last year's Wincon, I was approached by
wendy and
coiledsoul about doing makeup for folks for WinProm, and I am super SUPER excited to announce that that is totally going to happen! But first, it's poll time!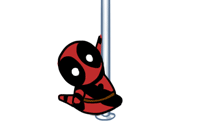 Who all is interested in getting done up for prom at Salon Du Wincon!

The level of fanciness I desire is:

Super simple! (Even out my skin tone and slap some mascara on me, I'm ready to party!)

Medium! (Eyeshadow, lips, and sparkles!)

OMG THE FANCIEST!! (Elaborate eyes or lips, or full face painting!)


The plan is to have Salon du Wincon open for business the day of WinProm, from sometime in the late afternoon to sometime before prom starts. Since unexpected fun can strike at any moment during Wincon, I was planning on doing a take-a-number, first-come-first-served arrangement instead of trying to set up some kind of appointment system. But I still need to know approximately how many people will want to use my services so that I can nail down a time frame. Hence, the poll.

A little about me and my experience:

I am what is known as an "amateur makeup artist," or "beauty enthusiast," and have been so for 10 years. I have been professionally, although not formally, trained. This means I did not go to beauty school, but everyone who has taught me has been a professional makeup artist and teacher. I started out doing theater makeup in high school and college. Shortly thereafter I started dancing, and took classes in stage and beauty makeup. Nowadays I have a pretty solid set of basic beauty skills, and I continue to learn from workshops and seminars at events like IMATS.


What you need to know for Salon du Wincon is:

a) Yes, I can do makeup on anybody! Folks with sensitive skin, white folks, folks of color, folks with freckles, folks with scars, everyone.

b) I am providing most of the actual makeup for the salon, no need to bring anything unless you want to. Everything will be sterilized and clean, I promise! (I might need ya'll to bring your own mascara, but more on that at a later date. It depends on how many people are interested.)

c) I have some experience with special effects makeup, but I'm not planning on bringing any to Wincon with me. So if, for example, you want pointy Vulcan ears for prom, I can totally attach them for you, but you have to provide the ears.

Ummm, I think that's it for now. More details will be forthcoming once I get an idea of how many people are interested. Feel free to pm or email me with any questions at scary.lullabies at gmail dot com.